UL-Conal: Quality Assurance for Breweries
Through a strong collaboration with major beer sector experts and an intensive research program involving several brewers, UL-Conal promotes innovative analysis methods. Our research program helps develop innovative solutions for the quality and safety of the entire product chain.
UL-Conal's experts can provide consultation on every type of beer analysis, including microbiological, chemical, physical and molecular biology.
Raw Material Analysis
Analysis of malt, hops, barley, wheat and general testing of all ingredients that characterize your beers.
Analysis of the Production Process
Some problems encountered in beer often have far origins, not inherent of the product itself or in raw materials used. UL-Conal is able to identify origin of contamination and to resolve it through different analytical approaches experimented over time.
Beer Analysis
UL-Conal can provide results of the analysis requested, both for parameters of your main interest (e.g. alcohol content, lactic acid bacteria, original extract, wild yeast, real degree of fermentation) and more specific ones (e.g. haze, bitter, diacetyl).
Gluten Analysis
UL-Conal offers sensitive and accurate analysis for the determination of gluten in your finished products, monitorings to ensure no potential sources of contamination during the production process, and consultation to bring its self-control plan to ensure that the residual content of gluten does not exceed the legal limits. UL-Conal is a laboratory recognized by AIC (Italian Association for Celiac disease).
Water Analysis
A leader in water analysis, UL-Conal uses all its experience to analyze one of the main elements of your product.
Customized Analysis
UL-Conal works closely with its clients, offering custom package of analysis exactly calibrated for each situation.
Seminars and Training
UL-Conal carries out specific training involving sector experts, both with events at our headquarters, as well as with session directly in your breweries.
Since 1894, UL has been a respected leader in safety science. Today, UL is advancing its commitment to protecting people, products and places through expert advisory and independent quality assurance testing, inspections, and assessments for a wide range of consumer products. Our network of more than 131 laboratory testing and certification facilities in 39 countries helps drive the integrity of global supply chains, optimize product performance and protect brands.
---
UL-Conal performs tests and analysis to identify areas for improvement and helps reduce exposure to product recalls and failure.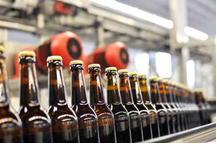 ACCREDITATIONS
UL-Conal is:
Accredited for ACCREDIA – UNI CEI EN ISO/IEC 17025:2005
Certificated for CSQA – UNI EN ISO 9001:2008
Recognized by A.I.C (Italian Association for Celiac Disease)
Official Sponsor of UNIONBIRRAI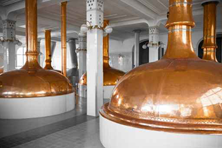 For more information about the
UL-Conal services send an email to Info-Conal@ul.com and visit ul.com/food