UL and Relux: Enabling Lighting Manufacturers to Share Verified Photometric Product Data
New UL Verified Mark provides peace of mind to industry professionals and end users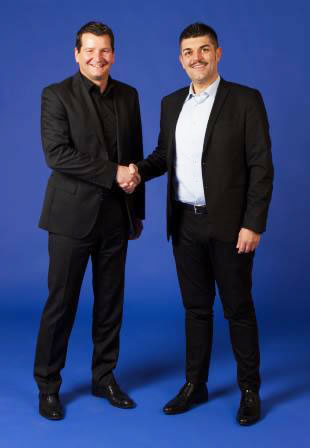 Roberto Inclinati and Markus Hegi signed the agreement on April 10th in Basel
UL and Relux Informatik AG, a company focused on the development, production and marketing of lighting planning and product presentation software, today announced the signing of their agreement, based on the launch of the new UL marketing claim Verification program– which verifies photometric data against ISO/EN 13032 orLM 79– that for the first time enables lighting manufacturers to have third-party verification of their declared photometric data of their lighting products and share this information using Relux's transparent, easy-to-use database. The database offers lighting professionals and end users the ability to conveniently search for the products they really need.
Read the full announcement here
With this agreement and the launch of the UL marketing claim Verification program for photometric data, verified photometric data will be uploaded into the Relux database, satisfying both the needs of lighting professionals to have a transparent and clear picture of what they buy, and also the aim of lighting manufacturers to offer reliable products.