Full of Light and Sustainable Furniture Experience
On 20 December 2013, the United Nations General Assembly 68th Session proclaimed 2015 as the International Year of Light and Light-based Technologies (IYL 2015).
Optical fiber, laser, LED, microprocessors and other applications of photonic technology, based on the physical properties of light, bring extraordinary developments and offer a fundamental contribution to a sustainable model of life, thanks to low energy consumption and lessened environmental impact.
The UN has recognized the importance of light-based technologies in sustainable development, and the need to raise global awareness of how these technologies provide solutions to global challenges in energy, education, agriculture and health.
UL is very excited to be a Patron Sponsor of this global initiative to help highlight and bring attention to the positive effects of Lighting. We invite you to our special event in Milan…Full of Light Experience.
Full of Light and Sustainable Furniture Experience, a joint UL event taking place on April 15 2015 in Milan, during the week of Euroluce, Fuori Salone and Salone de Mobile, will be a free, innovative event in the heart of the city of fashion and design. It will be the perfect opportunity for international lighting and furniture designers, architects, buyers and manufacturers to meet in a creative environment and bring new synergies to light together.
The light Cocktail Party, supported by the main lighting associations (AIDI, Apil, Assil, Assodel, Assoluce and Lighting Europe) and shared with the furniture division of UL in cooperation with Federlegno Arredo, FEMB, USGBC and GBC Italia, will be opened by 4 speeches of UNESCO, ASSIL, Federlegno and USGBC.
Besides the International Year of Light, the UL event will support the Human Centric Light and other Sustainability concepts.
Studies on the human circadian biological clock demonstrate that the exposure to daylight influences human vital functions and is a fundamental element for human health and well-being. The Human Centric Light concept aims to place Man at the center of a lighting project; to reproduce in an artificially lit environment the best conditions for the human being, in order to have positive effects on mood and concentration.
As humans are at the centre of designed environments, and have an effect on all environments, we want also to support the Sustainability concept. Furniture Manufacturers are aware of the importance of reduction of the polluting agents in our houses, in the work environments and in all those places where we spend most of our time.
As part of the event, UL will host a unique exhibition for UL clients to show prestigious lighting and furniture projects. For this reason, UL is selecting 20 prestigious lighting and furniture projects from around the world which impact the space from different perspectives .
We look forward to meeting you in Milan!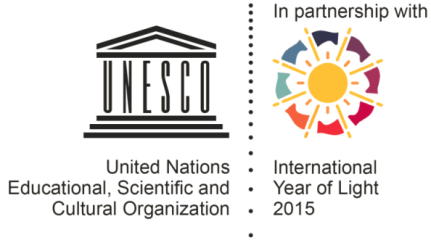 UL is a proud sponsor of the International Year of Light and Light-Based Technologies