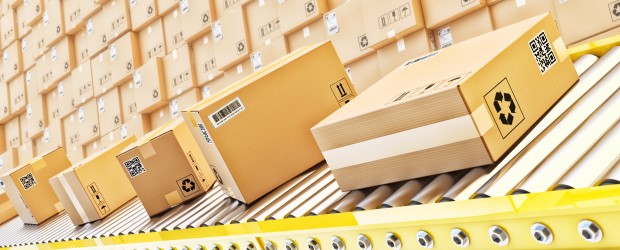 UL in Cabiate is the European Hub for ISTA Packaging Testing
Rely on the UL laboratory in Cabiate, Italy, to test the packaging for the safety of your products in transit in accordance with ISTA protocols, including Amazon, FedEx, Sam's Club procedures.
Driven by the growth of e-commerce, the complexity of global supply chains and changing consumer preferences, product packaging, be it for consumer goods, food or medical supplies, is increasingly becoming an integral part of the production process of the same. The need arises for manufacturers and retailers to find the right compromise between cost and effectiveness of packaging, not only from a safety and product protection point of view, but also from a sustainability point of view.
Packaging solutions for European manufacturers and retailers
In order to help manufacturers and retailers in Italy and Europe find the best solution for the safety, quality and sustainability of packaging for their products, UL has a laboratory, located in Cabiate, in Como province, Italy, completely equipped and qualified to offer a wide range of International Safe Transit Association (ISTA) testing services. With us, companies can feel confident that their product packaging lives up to the highest expectations of security, integrity, in compliance with ISTA protocols and the increasingly stringent requirements of major e-commerce retailers.
The requirements, procedures and standards we offer include all ISTA series, including FedEx, Amazon and Sam's Club, TAPPI T810 (Burst strength).
ISTA certified testing laboratory
As an ISTA certified test laboratory, UL can provide the necessary documentation and test reports for the certification to be visible and easily recognizable on the outside of the packaging. Our tests apply to packaging used for various types of products including: glass items, household items, lamps, toys, baby products, furniture and products for medical use.
The equipment of our laboratory allows to carry out tests to verify the fragility, the transportability of the products inside their packaging. Thanks to our qualified and experienced staff, we carry out the tests useful to reproduce the typical conditions of a transport cycle as faithfully as possible. The tests to be performed are identified on the basis of the real distribution scenario by simulating falls, vibrations, resistance to compressions and climatic conditioning.
Testing equipment capabilities
Our testing capabilities include:
Rotary vibration
Random vibration
Incline impact
Mechanical shock
Vertical compression
Environmental chambers
Free fall drop tester
Bursting strength tester
Testing to ISTA Protocols
UL is recognized by ISTA to perform tests to the following protocols:
ISTA 1 Series Non-Simulation Integrity Performance Tests
Protocol 1A Packaged-Products weighing 68 kg or Less
Protocol 1B Packaged-Products weighing over 68 kg
Protocol 1C Extended Testing for Individual Packaged-Products weighing 68 kg or Less
Protocol 1D Extended Testing for Individual Packaged-Products weighing Over 68 kg
Protocol 1E Unitized Loads
Protocol 1G Packaged-Products weighing 68 kg or Less (Random Vibration)
Protocol 1H Packaged-Products weighing Over 68 kg (Random Vibration)
ISTA 2 Series Partial Simulation Performance Tests
Protocol 2A Packaged-Products weighing 68 kg or Less
Protocol 2B Packaged-Products weighing over 68 kg
Protocol 2C Furniture Packages
ISTA 3 Series General Simulation Performance Tests
Protocol 3A Packaged-Products for Parcel Delivery System Shipments 70kg or Less (standard, small, flat or elongated)
Protocol 3B Packaged-Products for Less-Than-Truckload (LTL) Shipment
Protocol 3E Similar Packaged-Products in Unitized Loads for Truckload Shipment
Protocol 3F Packaged-Products in Mixed Pallet Loads for Regional Shipment, 45 kg or Less
Project 3K Fast Moving Consumer Goods for the European Retail Supply Chain
ISTA 6 Series Member Performance Tests
Project 6-AMAZON.COM-SIOC I Ships in Own Container (SIOC) for Amazon.com Distribution System Shipment
Project 6-AMAZON.COM Over Boxing I e-Commerce Fulfillment for Parcel Delivery Shipment
Project 6-SAMSCLUB I Packaged-Products for Sam's Club® Distribution System Shipment
6-FEDEX-A I FedEx Procedures for Testing Packaged Products Weighing Up to 68 kg
6-FEDEX-B I FedEx Procedures for Testing Packaged Products Weighing Over 68kg
ISTA 7 Series Development Tests
Protocol 7D I Temperature Test for Transport Packaging.
Sustainable packaging:
UL can support you with sustainable packaging solutions:
Recycled content claim validation
Validations for the calculation of estimated recyclability rate
Environmental Claim Validation program (ECV) for recyclability of paper-based products
ECOLOGO® Certification
Environmental Product Declaration
Carbon emissions reporting software, UL's Turbo Carbon™.
Contact us today for more information or to request a quote.