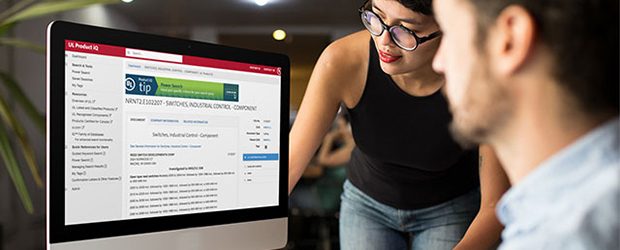 Introducing UL Product iQ
UL's new certification platform marries our longstanding certification data relied upon by millions of users with the intuitive design and user-friendliness of a modern search engine.
Locating UL listed and certified products and components just got easier. Meet Product iQ, UL's next-generation online certification directory; offering trusted UL listing, classification and recognition information, powered by a modern search engine platform. This simple and mobile friendly tool features customized dashboards and a powerful algorithm to deliver more accurate and advanced search results and improved user experience. With new features added regularly, Product iQ is constantly evolving to help you keep pace with the market.
The following FAQ provides more detail:
Why is UL replacing the current Online Certifications Directory with Product iQ?
Product iQ is one of several initiatives designed to meet the growing demands of a digital world.
The new directory is built on a modern search engine platform that offers a better user experience, can incorporate more relevant information and support multiple new user features. Product iQ is designed to create new value, support transformation and evolve with changing needs.
It is important to note that the new directory provides the same trusted certification information as the previous UL online certification directory platform and has no impact on testing results or certifications.
What has UL improved with Product iQ? What features are available?
Product iQ is built on a modern digital platform with a streamlined user interface and a fast, robust search capability.
It offers these features to improve user experience:
Trusted UL Data
Access the same trusted UL certification data.
Superior Usability
Experience a clean, mobile-friendly interface with superior usability.
Advanced Search
Pinpoint the exact content you need with advanced search features.
Personalized Account
Personalize your account with a custom dashboard, saved searches and tagging features.
Letters of Compliance
Get confirmation letters of UL compliance with one click.
Is Product iQ free to use?
Yes, access to UL's certification information will always be free. After registering, everyone has access to the same certification information as in the old platform at no cost. Users may voluntarily upgrade to a premium subscription that allows them to use the more advanced tools to meet more robust user needs.
What is the future vision for Product iQ?
While Product iQ will launch with the content found in the current certification directory, the platform technology was selected based on its ability to expand and grow with the information needs of UL's stakeholders and customers. It is UL's vision to use this platform to create premium value for UL clients and stakeholders by helping them both identify safer, more compliant products and help them promote the same to potential buyers.