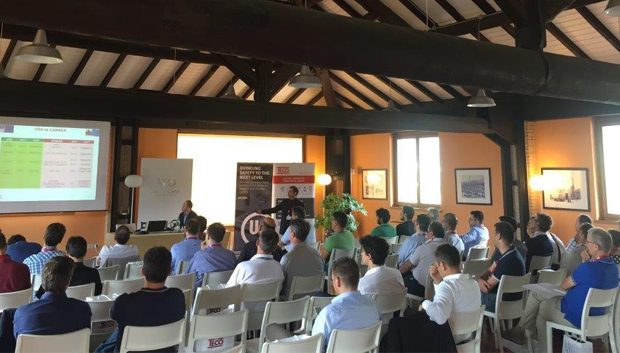 North American Regulations for Industrial Automation
March 7, 2018
UL Italia is pleased to invite you to an event, in beautiful Bagni di Pisa, organized by TE. CO. Commercial Technology. The speakers will provide guests – both technical and industry experts – with an overview of the American regulatory and legislative landscape. We will examine some specific aspects related to the use of special cables for industrial automation in light of the latest regulatory updates.
In detail, we will discuss requirements for the export and installation of industrial machinery in North America, standards to follow, and the meaning of the primary brands and markings: UL, cURus, UR, cUR, cUR, RECOGNIZED, LISTED, IN HOUSE PRINTING, and RESPOOLED. Experts will also discuss the fundamentals of NFPA70, NFPA79, and UL508A and define the application fields with concrete application examples.
Meet with UL experts to quickly and securely plan your market access strategy!
Speakers:
Alessandro Zanetti, Sales Manager Te. Co.
Juri Neretti, Technical Cable Te. Co.
Mariano D' Aromando, Senior Sales Executive UL International Italy
Silvio Marcello Iannone, Senior Project Engineer UL International Italy
This complimentary event is open to all interested parties, subject to registration and availability.
Register for the event here (form is in Italian language)